🎉 Free delivery from 150€ 🎉
Wallpaper
Calculate the number of rolls
XXL Daisie Wallpaper

I love you a little, a lot, passionately, more than anything !
Let yourself be carried away to a reinterpreted field of XXL daisies and create an atmosphere as romantic as it is crazy arty thanks to this Blanchette wallpaper.
Maison Janette loves revisited seventies atmospheres, houses that live to the rhythm of laughter and decoration ... so invent your own and make it vibrate thanks to the power of flowers.

This is the magic of this high-quality non-woven wallpaper and the result of its intense colours and textural effects that we put so much passion into making. As for the choice of the room, it is up to you. Flower power in the living room or free fields in the bedroom ? This Blanchette wallpaper is available in four soft and retro colours that will look great anywhere in the house. You choose !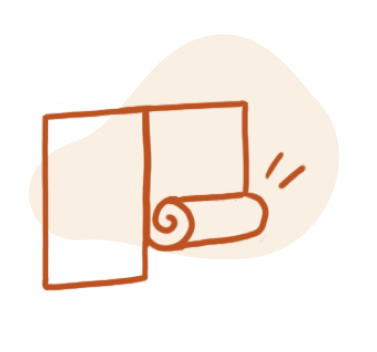 Learn to hang your wallpaper without the fuss!
With the glue, it will hold better :)
Everything you need to hang your wallpaper with peace of mind !