🎉 Free delivery from 150€ 🎉
Wallpaper
Calculate the number of rolls
Cloudy sky wallpaper

If you have your head in the clouds, now is the time to immortalize it !
Not just for dreamers, this high-quality non-woven wallpaper will find its place in the room of your choice: bedroom, living room, hallway, ceiling… the sky is the limit !

Available in four soft colours, this exclusive hand-painted cloud print features different times of the day and in different lights.
Setting sun, clear night, blue sky or rough sea sky, it's up to you to imagine what is hidden behind the cumulus clouds. Poetic and luminous, this wallpaper features even birds with golden reflections… a waking dream!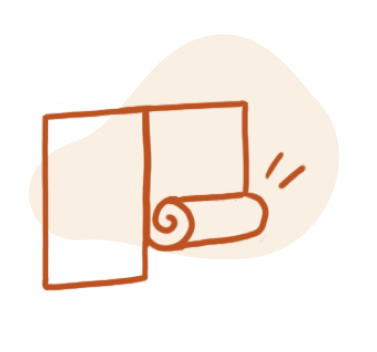 Learn to hang your wallpaper without the fuss!
With the glue, it will hold better :)
Everything you need to hang your wallpaper with peace of mind !