🎉 Free delivery from 150€ 🎉
Wallpaper
Calculate the number of rolls
It looks like Octave had a little brother, and his name is Gustave !

This wallpaper was an obvious choice for us when we started to create the children's collection !
A new stripe, thinner, gentle and so timeless !
Don't hesitate to mix it with the other wallpaper patterns of the collection, we made 6 colors that perfectly match!

Last deco tip ?
This pattern is not exclusively for children's rooms!
Feel free to put Gustave in your office, playroom or entrance !
We promise, you won't be disappointed !

What is certain is that with our premium non-woven quality, wallpapering is just a kid's play!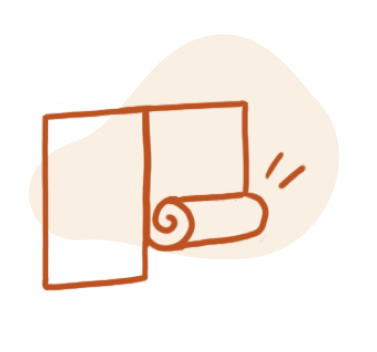 Learn to hang your wallpaper without the fuss!
With the glue, it will hold better :)
Everything you need to hang your wallpaper with peace of mind !