🎉 Free delivery from 150€ 🎉
Wallpaper
Calculate the number of rolls
Foliage Wallpaper

Add a touch of retro vegetation to your interiors with our super quality non-woven wallpaper in soft old world colours.
Charming and modern at the same time, we love this print for its softness and its wheat field feel as if taken through a sepia filter. Available in four comforting colours, this wallpaper will give a modern retro touch to your interiors.

Now is the time to get started ! On a couple of walls or throughout the room, this bewitching and poetic print will enhance a bedroom, an office or a living room whatever you desire. You decide.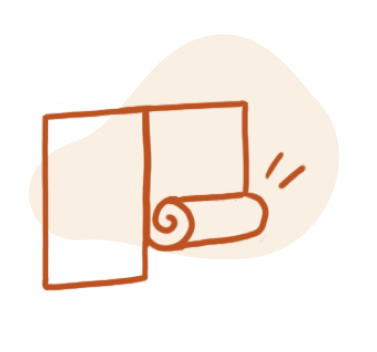 Learn to hang your wallpaper without the fuss!
With the glue, it will hold better :)
Everything you need to hang your wallpaper with peace of mind !