🎉 Free delivery from 150€ 🎉
Wallpaper
Calculate the number of rolls
Striped Wallpaper

Maison Janette does not like classic decorations but loves mixtures of genres so we had to design a wallpaper that reminds us of old houses with squeaky parquet floors.
One thing is certain, we loved the retro atmosphere of these big stripes that will dress the wall or the whole room (a must see !) in your kitchen, living room or bedroom.

Thanks to its now 9 colour variations, this non-woven wallpaper, super top mega quality, promises many decorative ideas and that is also why we love it and we are sure you will too.

We almost did all the work, now you just need to pick your favorite stripe, and put it up (child's play).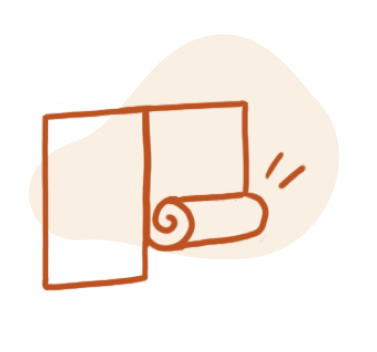 Learn to hang your wallpaper without the fuss!
With the glue, it will hold better :)
Everything you need to hang your wallpaper with peace of mind !