🎉 Free delivery from 150€ 🎉
Wallpaper
Calculate the number of rolls
Floral XXL wallpaper

Paloma is our new favorite flower !
We wanted a seventies floral wallpaper, with bright, generous and colorful flowers !

Aurélie drew this beautiful bouquet by hand, with all her love and feelings !And as we are the kind of people who have a hard choice, and we were fan of the different shades of colors, we decided to keep 5 of them !

PS : Take a good look at Begonia, we added some gold to the flowers in the background and with Perce Neige on these same flowers we had fun with iridescence

Softness, a bit of madness, timeless classic, joy and elegance are all there !
This floral wallpaper is just perfect for an entrance, a sweet bedroom, a 70's style living room, and even a child's or baby's room !

So, ready to take the leap ? I promise, you will not be disappointed !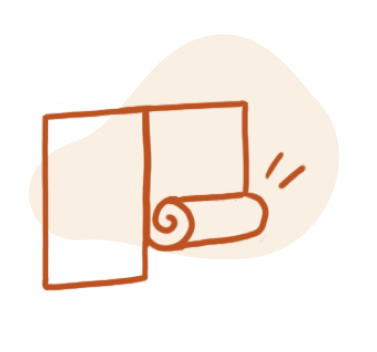 Learn to hang your wallpaper without the fuss!
With the glue, it will hold better :)
Everything you need to hang your wallpaper with peace of mind !