🎉 Free delivery from 150€ 🎉
Wallpaper
Calculate the number of rolls
Floral Wallpaper

It has an oldstyle feel like fields of watercolour flowers and grannies blouse but in a cool version in this floral wallpaper.
We fully embrace the vintage and cute side of this print, which bears its name very well: a little outdated and super trendy at the same time.

Succumb to the call of the flower that makes no mistake and its four retro colour variations. Pastel shades with our Peau Dorée and Rosée du Matin colours or more accentuated with our Tempete Blue, it is your decorative desires that will decide ! On the interior side, just know that Paulette may come from another time but this wallpaper will be happy in any room of the house.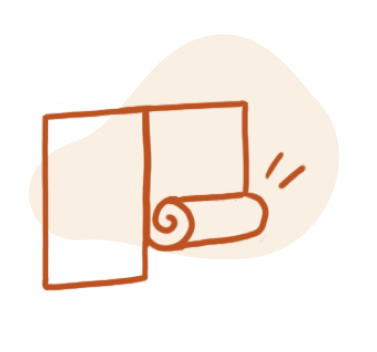 Learn to hang your wallpaper without the fuss!
With the glue, it will hold better :)
Everything you need to hang your wallpaper with peace of mind !